(Photo by Alejandro Ayala)
Hi-Res live release recorded at Public Records in Brooklynexclusively for Qobuz as part of partnership with International Anthem
Qobuz is exclusively releasing percussionist, composer, and producer Makaya McCraven's Hi-Res live EP International Anthem @ Public Records (Volume 3) today. It was recorded live on September 19th, 2022, at Brooklyn's Public Records, where McCraven assembled a unique ensemble with a string quartet to perform special arrangements of songs from his new album In These Times (out now via International Anthem, Nonesuch, XL Recordings). The live recording was supported by Qobuz as part of their ongoing partnership and series of co-presented shows with Chicago-based label International Anthem.
Listen HERE: http://qob.uz/live-makaya-mccraven
The live EP includes four pieces of music from the performance featuring McCraven (drums) and a cast of musicians who were part of his In These Times album sessions: Junius Paul (bass), Brandee Younger (harp), De'Sean Jones (tenor saxophone, flute, EWI), Marta Sofia Honer (viola), Macie Stewart (violin), Zara Zaharieva (violin) and Lia Kohl (cello). The artwork for the event and the album was created by Mark Rice of Goatmother Industrial.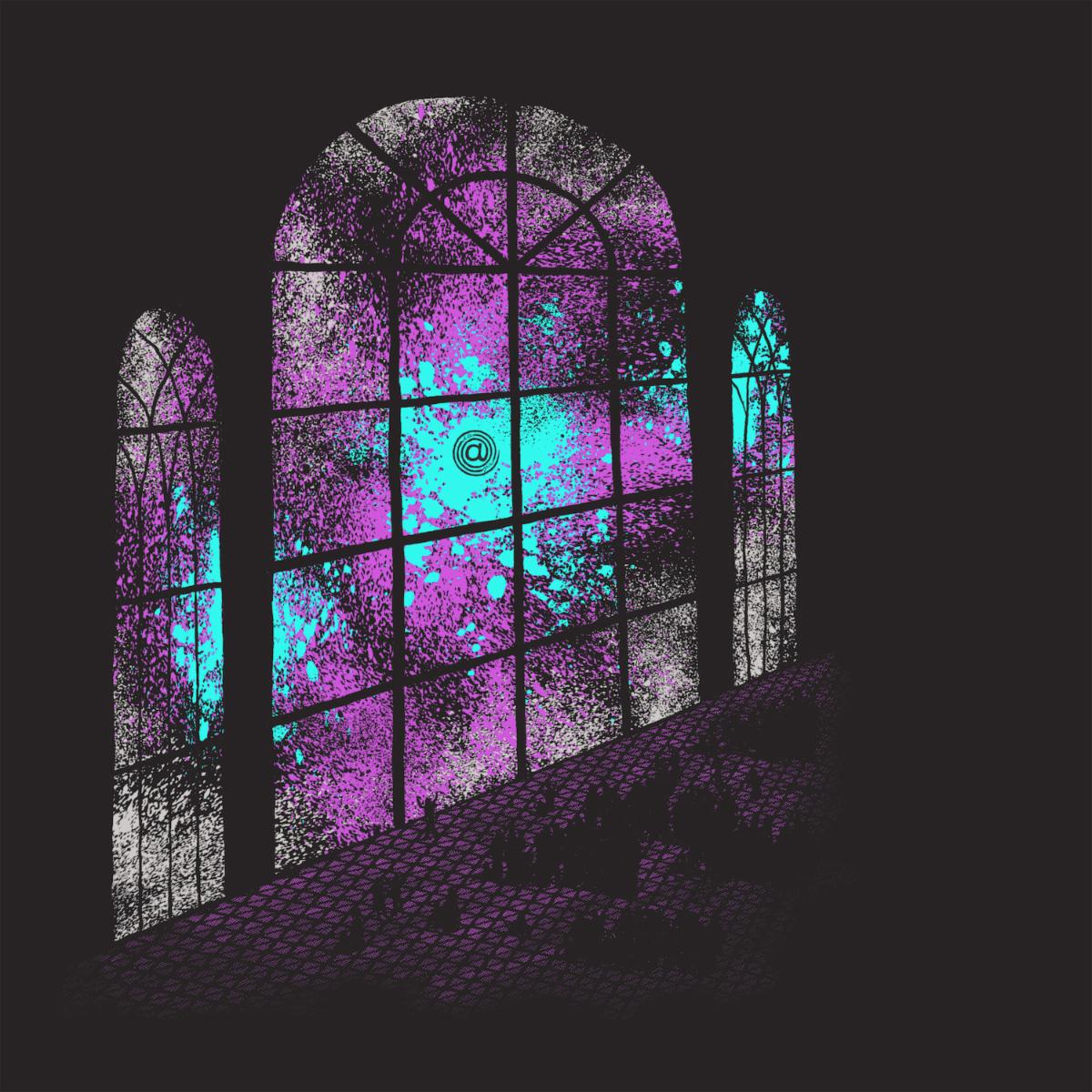 See below the tracklist for International Anthem @ Public Records (Volume 3):
"Dream Another (Live)"
"The Knew Untitled (Live)"
"Lullabye (Live)"
"This Place That Place (Live)"
All of the songs featured on International Anthem @ Public Records (Volume 3) were written by McCraven except for "Lullaby," which he composed based on a song originally written by his mother, Hungarian folk singer Agnes Zsigmondi. It was recorded by International Anthem's Dave Vettraino alongside Public Records sound engineer James Hartnett, and edited/mixed by McCraven & Vettraino.
McCraven reflects: "It was really fun doing pared down versions of these songs in such an intimate space, especially with so many close friends and family in the house."
The next event in the Public Records residency being co-presented by International Anthem and Qobuz will be on Saturday December 10th with a performance by Photay & Carlos Niño, who celebrate the release of their new International Anthem album An Offering. They're calling their group for the night the More Offerings Ensemble – which will be led by Photay on synths & Niño on percussion, and include keyboardist Surya Botofasina (Alice Coltrane Ashram Singers), drummer Will Logan (MNDSGN), and special guest Laraaji. Tickets are available here.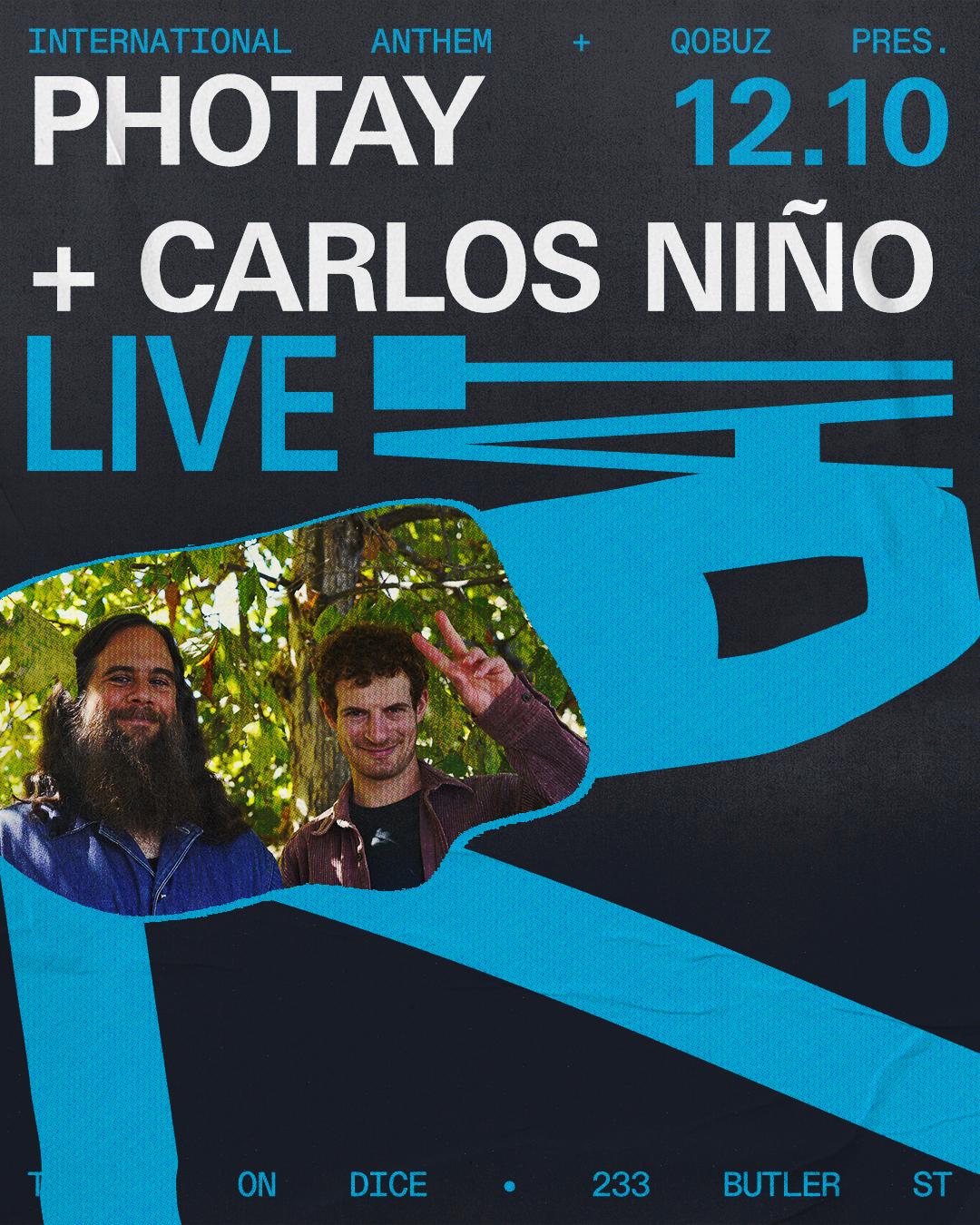 The previous two shows in the International Anthem / Qobuz series have featured performances by Alabaster DePlume and Jeremiah Chiu & Marta Sofia Honer (in March), and jaimie branch & Jason Nazary's Anteloper duo (in July), the first of which has already been released as a live EP exclusively available on Qobuz in Hi-Res. Together, these shows and exclusive releases make up just one example of Qobuz' commitment to the independent music community, and the more adventurous music often overlooked by the mainstream. Earlier this year, Qobuz held a showcase at SXSW featuring a slate of indie artists including Circuit des Yeux, Moor Mother, claire rousay, and Marina Herlop, and previous exclusive releases include music from Christian McBride, Frank Zappa, Tower of Power, and many more. Read more about Qobuz' recent exclusive releases, with Dinosaur Jr., Anat Cohen, and Circuit des Yeux – all in THX Spatial Audio – HERE at Pitchfork.
About Qobuz
Founded in 2007 and a pioneer of high quality sound, Qobuz is the French music streaming and download platform for those who want to live and share their passion for music. Available in 25 countries around the world, in Europe, USA, Australia, New Zealand, Latin America and Japan (High-Resolution download service only), Qobuz offers an exceptional range of exclusive editorial content written by a team of experts. With its catalog of more than 90 million tracks, Qobuz also has the richest choice of high-resolution (Hi-Res) titles. Qobuz is licensed for Hi-Res audio by the Japan Audio Society (JAS). For more information, visit qobuz.com.