Boost your home cinema with this new center channel that pairs perfectly to complete the OBERON series
Pickering, Ontario, Canada, November 2, 2023— Lenbrook Americas announces the new DALI OBERON GRAND VOKAL, the 2-way full range centre speaker for large rooms. This center channel features two 7-inch SMC-based woofers and an oversized, ultra-lightweight 29mm soft dome tweeter, the GRAND VOKAL blends seamlessly with any OBERON surround sound setup to deliver crystal-clear dialogue, sound effects and music at any volume. The formidable OBERON GRAND VOKAL was designed to harmonize with powerful OBERON 5, OBERON 7 and OBERON 9 floorstanding speakers and is perfectly timbre matched for OBERON 1 and OBERON 3 bookshelf speakers or the OBERON ON WALL used for surround effects. The OBERON GRAND VOKAL is currently available and has an MSRP of $1,000 USD and $1,200 CAD. ​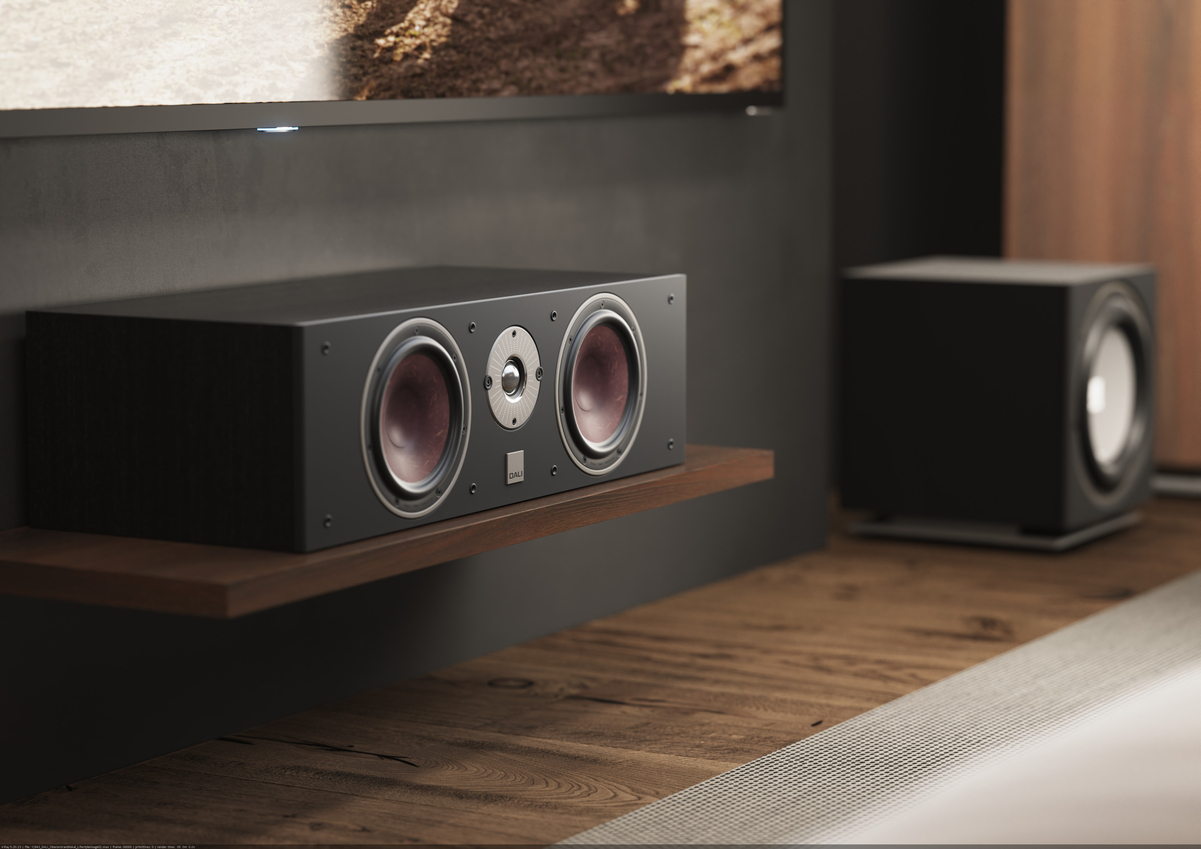 "The centre channel speaker is the most important in a home cinema setup, this is where all the dialogue happens and the one that connects the sound to the screen. The OBERON GRAND VOKAL perfectly blends with the OBERON 7 and 9 creating one of the most coherent and integrated front stages available, it's just seamless," says Krestian Pedersen, DALI's Head of Product Management.
Full Range Sound
The OBERON GRAND VOKAL delivers the classic OBERON sound on a huge scale with high power-handling and dynamics able to produce transparent sound at low and high volume. The speaker can be placed above or below a television screen on a stand or a shelf. The speaker consists of an oversized 29mm membrane soft dome tweeter is constructed from an ultra-light weight weave material that is half the weight of most models on the market. The extended frequency response is combined with super wide, panoramic dispersion. The patented SMC Disc in the woofer magnet's iron pole-piece greatly reduces mechanical distortion for lifelike vocals and precision midrange reproduction.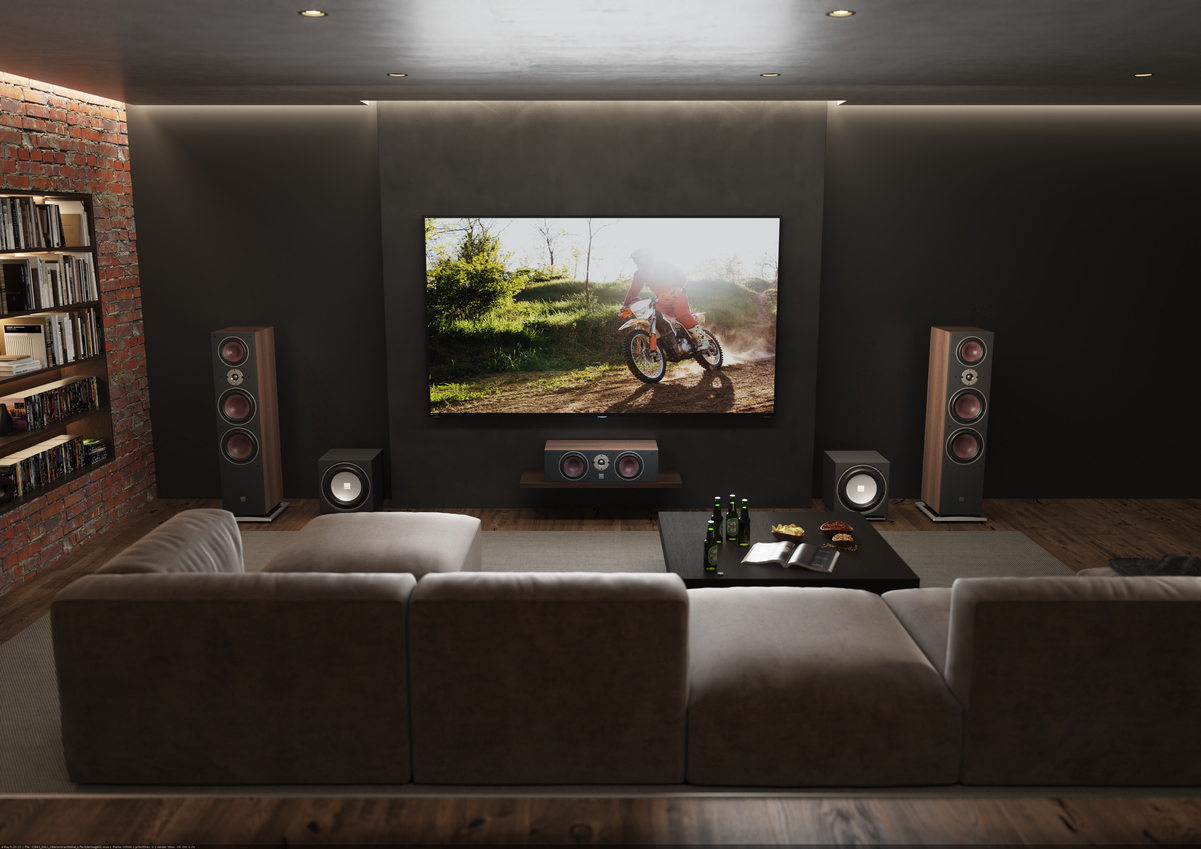 Key Features:
Frequency Range (+/-3 dB) 49 – 26,000 Hz Sensitivity (2.83V/1 m) 91 dB
Nominal Impedance 4 ohm
Maximum SPL 111 dB
Crossover Frequency 2500 Hz
Recommended Amplifier Power 25 – 200 Watt High Frequency Driver 1 x 29 mm soft dome High Frequency Diaphragm Soft woven fabric
Low/Mid frequency driver(s) 2 x 7 inch
Low/Mid frequency diaphragm Wood fibre cone Connection input Single wire

​Enclosure type Bass reflex
Bass reflex tuning frequency 40 Hz
Recommended distance from the rear wall 5 – 50 cm
Dimensions (H x W x D) 201 x 700 x 310 mm
​ ​ ​ ​ ​ ​ ​ ​ ​ ​ ​ ​ ​ ​ ​ ​ ​ ​ ​ ​ ​ ​ ​ ​ ​ ​ ​ ​ ​ ​ ​ ​ ​ 7.9 x 27.5 x 12.2 inches
Weight incl. grille 12.85 kg
​ ​ ​ ​ ​ ​ ​ ​ ​ ​ ​ ​ ​ ​ ​ ​ ​ ​ ​ ​ ​ ​ ​ ​ ​ ​ ​ ​ 28.32 lb
Accessories Rubber feet, Manual

​
About DALI
DALI, (Danish Audiophile Loudspeaker Industries), was established in 1983, and grew out of Scandinavia's leading audio retail chain. Now distributed in 65 countries, and with more than 40 years of experience and global recognition, DALI holds unwavering dedication to sound that has advanced the state of the art, inspiring music and cinema lovers and challenging the competition to catch up. DALI is driven by raw passion for music and an honest reproduction in the domestic environment. Continuous development and refinement of new technologies remains core to DALI's quest to create the best loudspeakers in the world. For more information, visit DALI-SPEAKERS.com
About Lenbrook
The Lenbrook Group of Companies is a privately held Canadian corporation who are the owners of NAD Electronics, PSB Speakers, Bluesound and Bluesound Professional. Formed in 1978, Lenbrook initially was a national distributor of electronics and communications products in Canada and has grown to become a leading global supplier to over 80 countries around the world.
Lenbrook Americas, a wholly owned subsidiary of Lenbrook International, is responsible for the sales and marketing of NAD Electronics, PSB Speakers, Bluesound and DALI in both the U.S. and Canada. Additionally, it also distributes Tivoli Audio and Master & Dynamic in Canada.
Links:
DALI Website: http://www.dali-speakers.com